1 X ENCAPSULATED 3.3 OHMS .25W 2 AMP 2 WIRE FUSED RESISTOR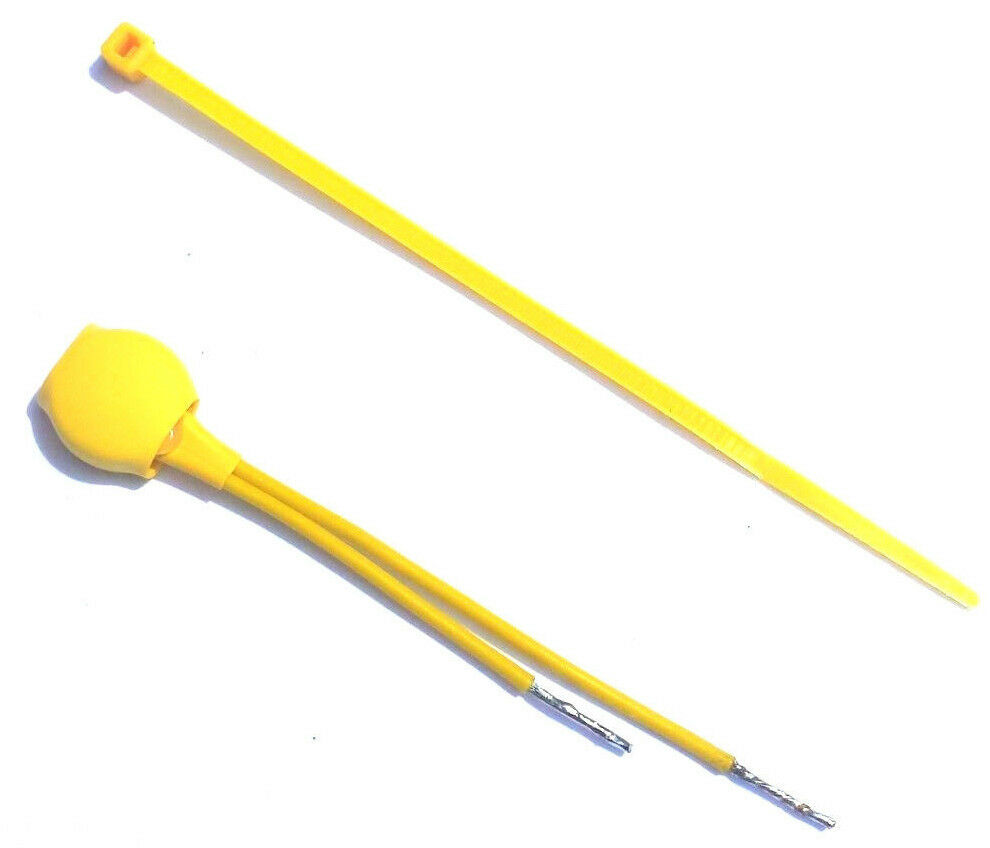 DESCRIPTION
You are purchasing 1 x single Encapsulated 3.3 ohms .25w 2 amp fused resistor with 1 x yellow cable tie only.
Designed and hand built with Quality in mind: Capsule with a built in resistor & 2 amp fuse, supplied with a yellow cable tie.
This will blend in nicely with your system wiring, so you get a tidy installation. These resistors are fused to stop the resistor blowing if the airbag computer sends a trigger voltage to the missing airbag wiring in a accident.
Multiple items shown in images are for display purposes only, Item dimensions & colour may differ slightly.
If you need different resistance values,
2 WIRE type see or click on eBay item No. 261530083984
2 PIN type see or click on eBay item No. 251653436475
Links are disabled on eBay Mobile App, please see our other items or visit our shop.
All quantities same price postage just add to basket. (UK Only) UK & Other countries we post to, when purchasing items from different listings please add to basket, Don't pay, ask seller for total invoice, i will amend the postage cost, please read terms and conditions below.
SUGGESTIONS FOR USE
Used for Diagnostics on Airbag Systems or to FOOL the airbag ECU into thinking the removed / faulty part/s are present & working. Or maybe You've replaced a seat with a sports seat and harness's or replaced the standard steering wheel with an aftermarket one.

With the help of this resistor, it can turn off the SRS/Airbag light, one resistor is needed for each removed / faulty airbag or pretensioner. Resistors will only work on a working system, they will not work on a system that has logged crash damage activation.

Please be sure you choose the correct value resistance for your system.
You will be able to simulate resistances of faulty airbag system parts, such as:-
MOST SRS SYSTEM COMPONENTS WITH AN INFLATOR:
All Our Products are resistance tested before dispatched.
If you have any problems choosing the correct resistance or troubleshooting then our range of SRS ASSIST resistance emulators will help, please see info below.

!!! WARNING !!!
Working on the airbag system is DANGEROUS and should only be repaired by a qualified technician & follow the manufactures safety procedure.

PRECAUTIONS:
Never make any measurement directly on air bag module(s) or seat belt tensioners. A fault in these components is determined by a process of elimination using Resistance Emulator.

To avoid accidental air bag deployment when trouble shooting SRS, DO NOT use self-powered electrical test equipment, such as battery-powered or AC - powered voltmeter, ohmmeter, etc. when air bag module(s) or seat belt tensioners are connected to SRS.
some info on our srs resistance emulators that may be of interest
If you are having problems finding the correct resistance for an SRS device, then please watch the video below.
The video is disabled on the eBay Mobile App, to view, just Copy and paste the link below into your web browser:
https://youtu.be/uRDgvgwWtpQ
The above video is for general information ONLY & is not part of this listing.
FOR MORE INFO.

On our Range of

Quality Professional SRS Resistance Emulators please see our other items.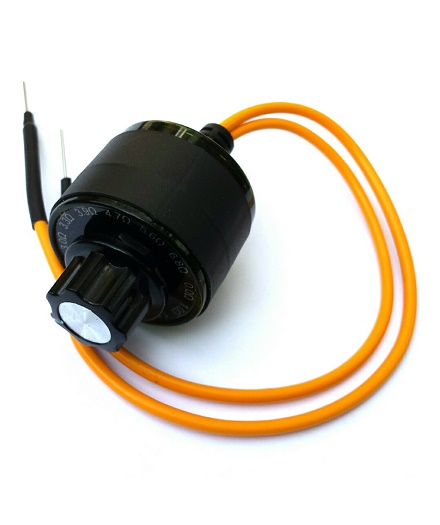 Terms & Conditions
AIRBAG / SRS FUSED RESISTORS: We DO NOT guarantee that these items will WORK for you or that the SRS/Airbag light will go out, Please remember this when purchasing.
YOU UNDERSTAND what these items can be used for and also how to use it as No instructions are provided.
NOTE: if you have more than one faulty SRS / Airbag device, then you will have to work through them one at a time You may have to reset / clear the SRS / Airbag fault codes in the ECU, every time you select a different resistance, unless you're lucky & select the correct resistance first time.
This product is NOT a replacement for any SRS / Airbag part & is NOT a reset tool, it has been designed specifically as a diagnostic aid.
As Per eBay Guidelines , we are Unable To Change Your Shipping Address Once We Received Your Payment.
If You Wish To Cancel Your Order Then You Can Send Back The unused Item For A Full Refund.
All our products have been checked and packaged in good condition.
All Buyers that do not ask for combined postage total invoice or have purchased multiple items. We reserve the right to post all purchased items in the same package, even though you may have paid postage multiple times. We are unable to refund you for the postage, once you have paid. If you have purchased items from multiple listings, and have paid for standard post, we may at our discretion upgrade the postal service used to a tracked service meaning you will receive all your items at the same time and also safely. This is at our discretion.
WE ARE NOT LIABLE FOR ANY DAMAGE CAUSED BY THE USE OF THESE ITEMS; HOWEVER YOU CHOOSE TO USE THEM.
Returns & Refunds
We offer a 30 day money back guarantee. If you are not satisfied with our product, please return it to us within 7 days and we will issue a refund.

Any return of faulty items we will cover the return postal cost. Please note, if you don't want the item for any other reason postal charges is yours. Any return, please send by recorded post only.

If you didn't receive the item, please wait for maximum 14 days and kindly inform us within 14 days. Prior to return, Please contact us, we will give you the return shipping address.
IMPORTANT NOTICE - PLEASE READ
When you receive purchased articles and if you do not require it any more or feel it is not as described, please contact us immediately. We will offer a replacement / full refund for undesired procurement's.

Please note that opening 'Case - Negative Feedback or Neutral Feedback' does not help anyone. In fact, it is a time consuming procedure for eBay and vendor.

Instead, we request you to contact us directly. We assure you that we will try our best to resolve any issues. Rather than use the 'eBay Resolution Centre, please provide us with at least 'Two Working Days' to redress your grievances.

We generally solicit your wholehearted support in this endeavor, thanking you in advance for your understanding.
Customer Satisfaction Is Our No.1 Priority
We are dedicated towards after sales care and if you have any problems with the product on delivery a full refund will be provided. However, returns must include all items undamaged, in original condition, original packaging etc within 7 days.
Please ensure that you include all the relevant details such your eBay id, your email address, the item number and your full contact details otherwise this will result in a delay or your return item not being processed.
We will post all items in the most appropriate packaging to ensure that they are not damaged on dispatch.
Within the UK. Should an order not get delivered. please contact us for help. Courier deliveries are insured against lost. Royal Mail do not consider an item of mail lost until after 15 working days in the UK or 30 days for all other countries ( past the estimated delivery date).
We cannot be held responsible for delays caused by Royal Mail, your local postal service or by International Customs Inspections, we are not responsible for any customs charges.
Thanks for understanding.
All purchases will go through eBay secured checkout to ensure that your order is processed without any delays. After you have made your purchase you can either click on 'pay now' or follow the instructions in an automated email that you will receive shortly after your purchase. During the checkout, you can make an immediate payment by PayPal or select an alternative method of payment, and receive the necessary payment details.
We are based in London UK.
We have great experience in designing, manufacturing, supplying Emulators, Tools & at the best possible price. You can be sure that you are purchasing great value items with superior quality in a secure and safe environment.
Our goal is simple; provide the best quality goods that at the most reasonable price without compromising on Quality.
We can assist you with any query as we truly can provide a one stop shop for all your products.
If you have any questions or concerns please contact us via eBay messages
Working Days: Monday - Friday
Working Times: 8.00AM - 4.00 PM
Customer Care (8AM - 4PM)
Note: Please use only eBay messaging system instead of emails.