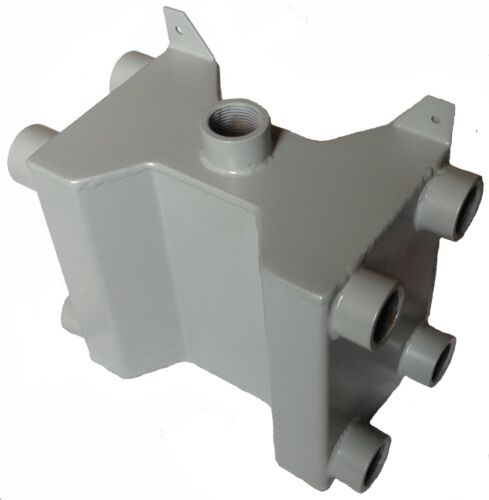 I
The Procus Wall Mounted Neutralizer offers a safe and simple method for linking a Woodburning or Multifuel Boiler to a Gas or Oil Central Heating System so hot water and radiators can be heated with either boiler or both boilers at the same time.
The Unit is Manufactured in high quality steel and is Poly Powder Coated in Grey. It has 9 Sockets to suit 1" to 28 or 1" to 22mm Standard Compression Couplings.

In the days of Coal Fires the Dunsley Neutralizer was used to connect back boilers to central heating to provide heat and hot water to homes. These days with the popularity of Woodburning Stoves Neutralizer is being used to connect Modern Woodburning Boilers to Gas Central Heating systems.

The Neutralizer is designed to be used with an

vented system.
Technical assistance and datasheets are available by contacting Procus Ltd online.